Well, the Bruins have announced the jersey that was leaked a week or so ago. Here they are:
Unfortunately folks, this isn't a joke. The Bruins have officially announced this abomination as their Winter Classic jersey. Yes, this yellow-shit color will be worn on January 1st, when teams showcase some fine-ass jerseys.
2009 Winter Classic - Detroit Red Wings vs. Chicago Blackhawks
2008 Winter Classic - Pittsburgh Penguins vs. Buffalo Sabres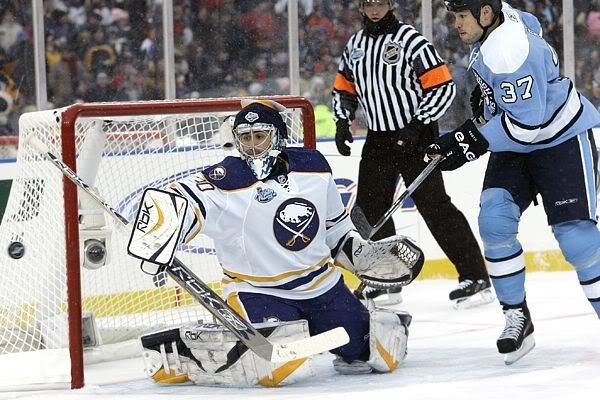 Ryan Miller and Rutuu sporting fine Winter Classic threads

The 2008 and 2009 Winter Classic set of jerseys were spectacular and something most fans wanted to see from the respective teams playing.
What's going to happen this year? We already know from the picture above with Krecji that the Bruins will use a golden yellow with a spoked B drawn by Jeremy Jacobs' grandson.
There are plently of jerseys that could've been used in place of this hideous beast.
This jersey is my personal favorite:
This jersey, and actually the uniform set, goes back to the roots of the Boston Bruins as they were worn from 1926-1931. This is also the jersey worn when Boston won their first Stanley Cup.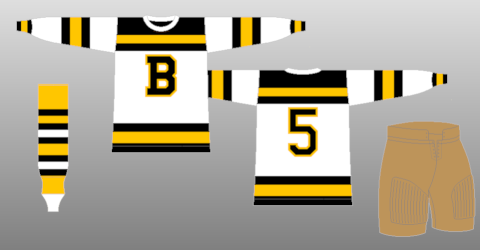 This jersey from 1934-1936 would've been perfect as well.
I still don't get why they used this digusting yellow abortion of a jersey, but alas this is what we will all be seeing.